The Queensland Academy is pleased to welcome new Members of Council, Professor Fred d'Agostino and Professor Helen Chenery, who were elected at the Academy's AGM in November 2018.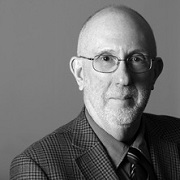 Fred D'Agostino is Emeritus Professor of Humanities in the Institute for Advanced Studies in the Humanities at the University of Queensland, where he was previously President of the Academic Board, Executive Dean of Arts, and a member of the University Senate. He is Secretary of the Council of the Women's College within the University of Queensland and was Deputy Chair of the Board of the Australasian Association of Philosophy. Educated at Amherst College (BA, 1968, Independent Scholar), Princeton University (MA, 1973, Anthropology), and the London School of Economics (PhD, 1978, Philosophy), he is a Fellow of the Academy of the Humanities in Australia, recognised for his work in political philosophy and epistemology.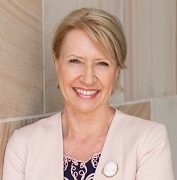 Professor Chenery PhD MSpThy BSpThy GAICD FQA has extensive strategic and operational experience in executive leadership roles within the higher education and health sectors and has Honorary Professorships at both The University of Queensland and Bond University. Most recently, she was Executive Dean of the Faculty of Health Sciences and Medicine at Bond University where she played a pivotal role in driving national health system reform and innovation.
In previous roles - as Director of a translational clinical research centre in neuromodulation and Deputy Executive Dean (Academic) in the Faculty of Health Sciences at The University of Queensland - she has led policy and practice reform in dementia care, human neurobionics, health workforce innovation, the adoption of digital health technologies and interprofessional education/practice. She is currently Principal of H J Chenery Consulting and is a non-executive director on the Board of the Gold Coast Hospital and Health Service.
Her discipline research is broadly in the area of language neuroscience and acquired language impairment resulting from brain damage, with a focus on the impact of deep brain stimulation on language and cognition and automated analyses of language impairment and repair. She has completed executive leadership courses at London Business School (2011) and Harvard Business School (2016) and is a graduate of the Australian Institute of Company Directors.
The Office Bearers elected at that AGM are Professor Graham Baker (President), Professor Helen Chenery (Vice President) and Professor Alan Lawson (Company Secretary). The Treasurer and the other Vice Presidents remain Mr Hamish Bain, and Dr Joseph McDowall and Professor Justin Cooper-White respectively.
The Academy also expresses its gratitude to the great service of the retiring Council member, Professor Neal Ashkanasy.